Add:
Jinjiang international exhibition center
Welcome to our booth to discuss cooperation!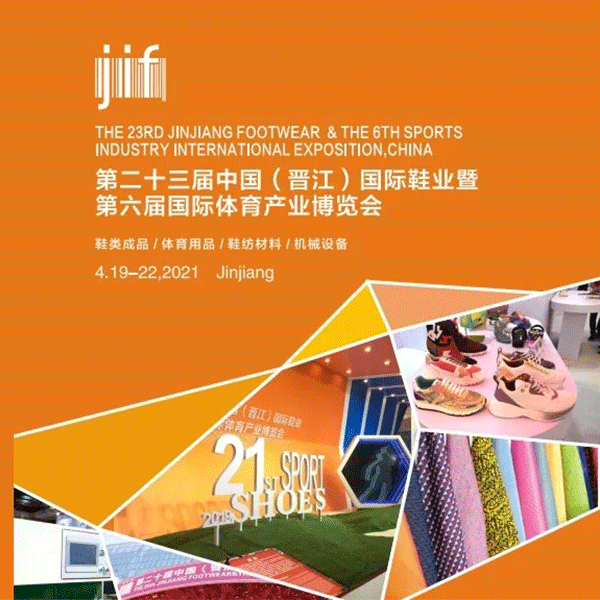 Exhibition introduction: Since 1999, Jinjiang Footwear(Int'l) Exposition, China has been held 22 times with a total show space of 71000 square meters, the visitors cover more than 70 countries and regions across the world and hundreds of cities at home. The exposition has drawn numerous exhibitors from throughout the world, it is acclaimed as one of the "Top ten charm exposition in China" for its vast range of exhibited products, meticulous on the site services, and a fascinating array of supporting events and has become the "Barometer" of the global footwear industry.
Against the backdrop of China's vigorous promotion of sports and the increasingly improved industrial chain of sports in Jinjiang, and in response to the trend in the sports industry, the Jinjiang Footwear(Int'l) Exposition has been upgraded into the Jinjiang Footwear & Sports Industry International Exposition, China since the 20th Exposition, the exposition has made great achievements, energized the industrial transformation and upgrading and become an essential engine in the economic development of Jinjiang. The 21st Jinjiang Footwear & The 4th Sports Industry International Exposition, China is due to take place from April 19-22,2019 in Jinjiang, Fujian Province with a show space of 60000 square meters and 2200 international standard booths, covering finished footwear products, sporting equipment, footwear machinery and auxiliary material for footwear, the year's exposition will take the initiative to connect the strategies of "one belt and one road", "internet" and "Intelligence Manufacturing 2025", adhere to the exhibition ideas of "internationalization and specialization" organize more than 30 purchase merchants, as a carrier and platform for the enterprises to seek information, make friends and do business, and help turn the city into one featuring sports and international creativity.